This question often comes up: My old phone company is gone and I need service on my Nortel phones, who can help? Here's where things are at.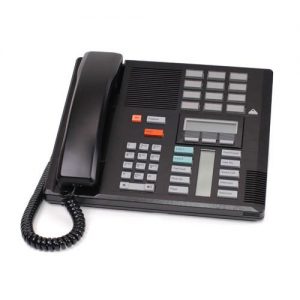 What Happened to Nortel?
Nortel declared bankruptcy in January of 2008. I remember distinctly, because I was on vacation in Australia at the time and was shocked! See the CNET news article here. Later that year Avaya acquired the Nortel Enterprise division as recorded here.
Subsequently, Avaya controlled the former assets and intellectual property they began interoperability development on their own IP Office platform. Now you can purchase a brand-new hybrid PBX that still runs your Nortel handsets.
What if I just need something fixed on my Nortel phone system?
No problem! Contact Atcom and we'll be happy to either help you directly, or put you in touch with someone who can. We cover many Canadian cities but also have contacts in other centers throughout North America. You can also look through manuals and user guides on our Resources Page.
Refurbished Nortel parts and telephones are still widely available. Atcom carries a good stock to service our customer base, and many similar telecom companies do as well. When replacing broken telephones, try to use the exact same model of telephone so that your button programming doesn't revert to default.
How can I change the time on my Nortel phone?
In most cases it's simply a matter of going to a telephone with more than 8 programmable keys and entering the following sequence:
Feature * * T I M E (the feature button may look like the Nortel logo, then press * * 8 4 6 3)
Enter 23646 as the password (spells "ADMIN". if this doesn't work try 266344)
Press the "Change" softkey under the screen
Enter the correct hour and press "Next"
Enter the correct minute and press "Next"
Continue pressing "Next", change Day/Month/Year if required
Check out this technical help forum for any questions not covered here!