Avaya IP Office Technical Support, Assistance, & Help
Would you like to do some programming changes on your Avaya IP Office system but don't quite know how? Maybe you need some troubleshooting to help nail down a persistent issue. Perhaps you'd like to do a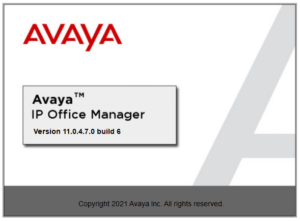 firmware update but aren't sure where to start. Atcom is exactly what you're looking for!
We have remotely helped many clients over the years ranging all over North America. Many were underserved by a previous provider that simply did not understand the Avaya phone system at a deep technical level. In almost every case Atcom was able to clean things up, resolve issues, and make best practice recommendations for minimal charges.
How Much Does Avaya Technical Support Cost?
Remote technical support is quite reasonable. Atcom's current rate is $60 per half hour for technical assistance. Therefore 25 minutes would be $60, 35 minutes would be $120, and 2 hours would be $240 (Canadian dollars plus applicable tax). If we are a new service provider to you, all we ask for is a credit card we can pre-authorize before beginning the session. Pretty simple eh?
What Issues Can Atcom Help With?
Our senior technicians can help clean up any number of issues on your Avaya IP Office PBX. Here are some common examples we've resolved:
Fix incorrect time on telephones
SIP trunk configuration and testing
Voicemail to email not working
Setup a "Night Mode" button
Change Auto Attendant options or greetings
Troubleshoot incoming call problems
Analyze poor VoIP quality
Add new licenses to system or perform software upgrade
Setup paging group
Standardize system programming to best practices
Reset admin passwords and access
Create numbering plans for systems with over 2,000 users
Setup and test proper failover between Primary and Secondary server
Install SSL certificate
What Sort of Remote Access is Needed?
The support session typically starts with a telephone call. If system programming or call troubleshooting is required we'll ask for remote visibility to a computer on the same network as the IP Office. Remote software such as Anydesk. Teams, Google Meets, Zoom, etc. can be used to allow our techs to view your phone system. If you don't already have Avaya Manager installed that's likely where we would begin.
If you already have an Admin login to the system then we're in good shape. Even if you don't, we can help run through the password reset process as long as you have a laptop with a serial port.
Other connection options for remote programming include dial up, VPN, emailing config files, etc.
How do I Get Started?
Contact us today by calling 1 (888) 515-3707