Note: See updated post here
According to insolvencyinsider.ca Digitcom Canada filed with an Insolvency Trustee on October 31st of this year: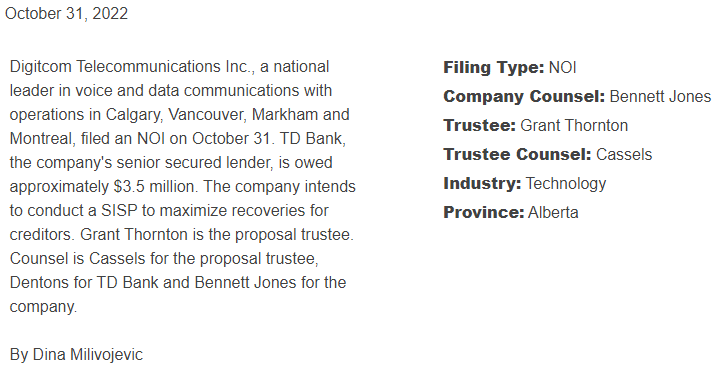 Atcom has been asked by some of Digitcom's former customers to provide ongoing service for their business telephone systems. There have been others describing difficulty in contacting Digitcom support over the past few months as well:
Details regarding the Digitcom NOI filing and a list of creditors can be found on the Grant Thornton Website. It is unclear whether this is a step toward Digitcom Bankruptcy or not but clarity can be expected in the coming months.
If you find yourself in need of an alternative business phone system support company,

Atcom

would be happy to assist.
Even if we don't service the brand of telephones you have, we'll put you in touch with someone who does! The brands and types we service include:
Call us at 1(888)515-3707 for help right away!